In 1802 Ivan Mikhaylovich Dolgorukov, the Vladimir governor, visited the place where, as he put it, "the strong Peter learnt navigation and left one of the first ships built by his own hands as a memorial sign for our town". Following the will of Peter, he made up his mind to build an appropriate structure to keep the Boat inside.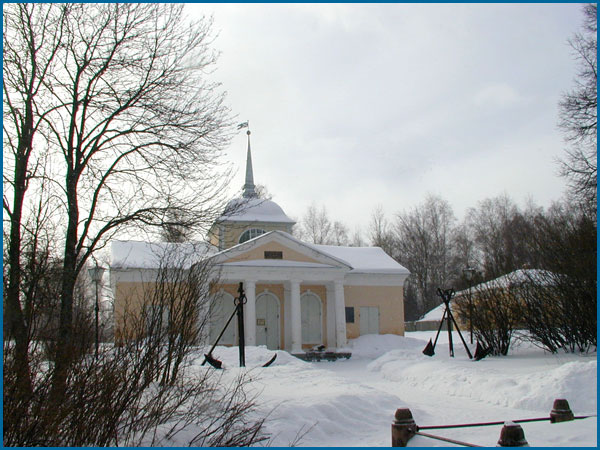 On August 1, 1803 the first provincial museum in Russia was opened. There is a golden inscription on the front part: "Diligent people of Pereslavl giving honour to Peter the Great".
In 1842 they built a guard's house – premises for retired sailors who worked as museum guardians. 5 years later, in 1847, Vladimir noblemen purchased out the estate of Veskovo and it became a collective property.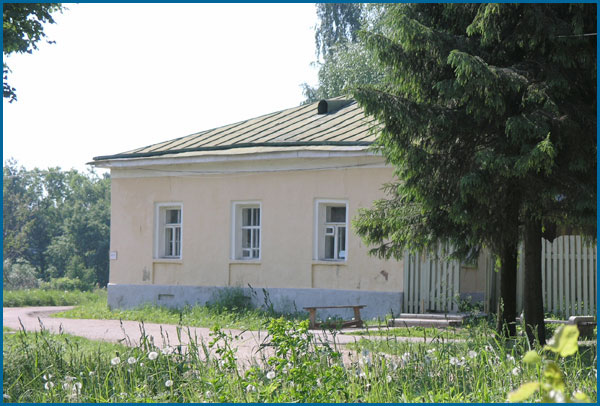 On August 17, 1850 Grand Princes Nikholay and Mikhail Romanov laid the foundation stone for the monument to commemorate Peter's activities on Plesheyevo Lake. Two years later the ceremonial unveiling of the obelisk took place with the archbishop and the governor being present as guests of honour.
The Rotunda was erected as a building for public receptions and ball dances. After the construction of the Triumph Arch and the "White Palace" (1853) the architectural look of the estate was finally completed and has been preserved up to now. In 1913 Nicholas the Second visited the estate. By his arrival they had built a peer on the lake shore, opposite the Gremyach Hill. In 1919 the estate became a branch of the Pereslavl Museum. In 1984 new exhibitions opened on the estate grounds.